What Lies Ahead for the Oilers
Photo credit:Perry Nelson-USA TODAY Sports
Right now the Oilers are scheduled to resume their season Monday, December 27th in Calgary, then they are scheduled to play in St. Louis, New Jersey, Long Island (Islanders), New York (Rangers) and Toronto.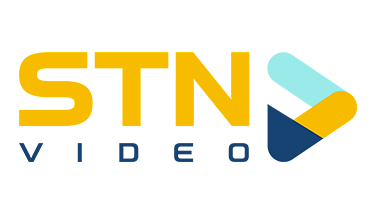 Ryan Nugent-Hopkins, Devin Shore and Ryan McLeod will be out of COVID protocol and available to play. Head coach Dave Tippett will be back on the bench, but their left side defence will be missing some key pieces.
Darnell Nurse, Duncan Keith and William Lagesson will still be in COVID protocol on Monday. Markus Niemelainen and Kris Russell are injured, so Slater Koekkoek, Philip Broberg and Dmitri Samorukov will be the defenders in Calgary. Edmonton will recall Broberg and Samorukov on Boxing Day.
Usually Edmonton travels to Calgary the night before the game, but due to testing and players arriving back in town on Boxing Day, they will skate in Edmonton, wait for text results and then fly to Calgary Monday morning. With the World Juniors in Edmonton, the Oilers will have to practice at a different facility. They can't use their practice rink either. They had arranged icetime at an arena for their injured players to skate when the team was away, so they will likely just use that rink for Sunday's practice.
At some point the NHL has to alter the salary cap rules for COVID. It is asinine to force teams to play with fewer than 18 skaters because players in COVID protocol count against the cap. This is an easy fix, and should be implemented immediately. Why are they punishing teams? Like science, the NHL needs to adapt to changes. Some NHL executives have proposed players in COVID protocol simply go on LTIR for 10-12 days, thus opening up cap space. It seems like a simple and straight forward approach.
The NBA already pivoted, as teams can sign players to replace those out due to COVID, and the signed players don't count against the salary cap or the luxury tax. The NHL should do the same starting Monday.
TIMELINE FOR PLAYERS TO RETURN…
Nov 23, 2021; Dallas, Texas, USA; Edmonton Oilers left wing Zach Hyman (18) in action during the game between the Dallas Stars and the Edmonton Oilers at the American Airlines Center.
Zach Hyman should be ready to play on Monday. I'm told he was ready to play this week, but an extra week of rest will only help his recovery. He, along with RNH, McLeod and Shore, will be available Monday. Jesse Puljujarvi is the only forward not ready. Best case scenario for Puljujarvi to return is Wednesday in St. Louis, but after he gets out of quarantine, he will need an EKG test, and they fly to St. Louis. Could he play without having a real practice? Possibly, but it might be more realistic to expect him back for the game in New Jersey next Friday.
The blue line will be a patchwork for a few games.
Koekkoek, Broberg and Samorukov will play the left side on Monday.
Duncan Keith should be ready to play Wednesday in St. Louis.
Nurse and Lagesson's timeline to return is Friday at the earliest, but that is a 1 p.m. start in New Jersey and then they play at 2 p.m. the next day against the Islanders. There is no morning skate, so getting them a skate before playing will be the challenge.
Niemelainen is unlikely to be available on the road trip, meaning is he still two weeks away. Kris Russell might be ready late in the road trip, but that isn't a guarantee.
I don't expect Mike Smith to play Monday. His return date is unknown. They believe he is close, but he and the doctor have to agree when he will be given the green light to play. It is an odd situation that has stretched out longer than many expected. He is progressing and was practicing before the Oilers shutdown for the Christmas break.
He will be a welcome addition to the lineup when he returns. In his three seasons with the Oilers he is 42-18-8 in his 70 starts. The Oilers are 48-37-3 in the 86 games Mikko Koskinen and Stuart Skinner have started. Smith has won 60% of the games he's started and Edmonton has a .657 points% in those games.
They have won 55% of the games he hasn't started and have a .575P% in those games.
But since January 1st, 2020 there is a massive disparity in results when Smith plays.
He is 35-9-6 in his last 52 starts. The Oilers have a .672 winning% and .730P%.
In their other 62 games they have 34 wins (.548W%) and have a 556P%.
That is a significant difference. Smith's puckhandling skills, puck-stopping skills and his high energy are a big boost to the team. They should benefit greatly when he returns.
LINE POSSIBILITIES…
Nov 12, 2021; Buffalo, New York, USA; Edmonton Oilers center Leon Draisaitl (29) and center Connor McDavid (97) talk during a stoppage in play in the third period against the Buffalo Sabres at KeyBank Center. Mandatory Credit: Timothy T. Ludwig-USA TODAY Sports
With Puljujarvi out one game, possibly two, I wonder what lines Tippett will run. He could slide Hyman to the right side and go with these:
Foegele-McDavid-Hyman
RNH-Draisaitl-Yamamoto
Perlini-McLeod-Kassian
Shore-Ryan-Sceviour
He could keep Foegele and Kassian together and play them with McLeod and give Perlini a look with Hyman and McDavid like he did earlier this year.
Regardless of the combinations, if guys like Sceviour, Foegele, Kassian, Perlini and Ryan can continue to chip in then Edmonton's 5×5 play will improve. Darcy McLeod wrote a very detailed article
outlining the woes of the Oilers bottom six
. It must improve.
The Calgary Flames haven't played since December 11th. Most of their players haven't skated in 10 days. They will be rusty on Monday, and Edmonton needs to take advantage of that despite their own depleted left defence.
The one major unknown will be what happens if the Oilers have more positive tests on Sunday. They already have four players out with COVID and two other defenders injured. If they have multiple more positive tests they could be shutdown. There will be many unknowns over the next couple weeks, possibly months, as the NHL, and society, deals with the increase in cases but lower hospitalizations (based on early results in other countries and in Ontario). I believe we will have to change our mindset and not be scared or focus on case numbers, but rather look at how many require health care. The early results suggest the vaccines are doing their jobs. They don't prevent everyone from getting COVID, but they significantly lower the risk of severe symptoms. That is good news.
Regardless of what happens next week, I hope you have a wonderful Christmas and holidays with your family. Thanks for reading and commenting at the Nation. I truly appreciate it. Merry Christmas!
MONTH OF GIVING
Thank you Terry and Blair for your bids on the Quantum Speed and Royal Mayfair packages. Today is our final day.
DAY 17: Package #1: Eye Care and Eye Wear
Two pairs of PRESCRIPTION Maui Jim sunglasses from Century Vision Care. You pick your frames and lenses.
Two complimentary vision exam at Century Vision Exam.
Two Maui Jim logo'd Hydroflasks.
Two giant Maui Jim branded Beach towels.
Package #2: The Ultimate Test Drive
Enjoy Volvo's Scandinavian design, intuitive technology and luxury driving experience for 30 days in your favorite 
Volvo of Edmonton
 vehicle. You can choose between:
The XC40 – Previous Car of the Year winner – spacious and nimble compact SUV
The new XC60 – The Smarter XC60, mid-sized SUV with strength and beautifully efficient
S60 – Sporty Volvo sedan
All New V90 CC – Rugged sophistication, cross country wagon.
The most awarded luxury SUV ever – XC90 – Award winning Scandinavian design and safety, full size sport utility.
You can bid by listening to TSN 1260 between 2-6 p.m. today and calling 780.444.1260 or text 101260. All money raised will help out The MS Society. Thanks in advance.
Recently by Jason Gregor: