Will a Team Help Evander Kane?
Photo credit:© Stan Szeto-USA TODAY Sports
The main goal in the NHL is to win. There is immense pressure and competition to succeed, and it is rare that a player as talented as Evander Kane is a free agent in mid-January. There is no doubt Kane will make any team better on the ice, but will teams that
pursue him
consider how much more success they might have if they opt to try and help Kane off the ice?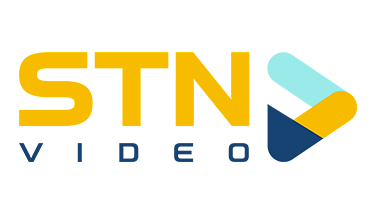 From 2015 until today, other troublesome accusations have followed him from
Buffalo to San Jose.
One resulted in a plea deal, but the rest were never proven in a court of law. I'd be naïve to think it was just a string of bad luck and people targeting him.
He has a history of making wrong decisions. I think it is fair to say he's a troubled person.
Some will say he should be out of chances. He shouldn't get another one. I can understand that reasoning. It is impossible to overlook the laundry list of bad, selfish and destructive decisions he has made the past six years.
The other side will say people deserve second chances. Or maybe more. I can also see that side and I reside in this camp. If the person admits he needs help.
There are two sides to Evander Kane. There is Kane the person. And Kane the hockey player.
He's been a better player than person the past few years.
But could an NHL team help him to become a better person? Is it worth it? Would a team consider helping him?
And I mean truly helping him to confront his decision making process and dig into why he has acted how he has. Does he have anger towards women? Why does he feel he can do whatever he likes (fake vaccination cards, no dress code, gambling debts) without recourse?
Does an NHL team have to do this? No, but should they?
It is a deeper question than we usually look at when discussing players.
If a team is solely interested in winning, then they will focus mainly on what Kane does on the ice. He wasn't a distraction in his first few seasons in San Jose. They went to the Conference Final in his first full season with the Sharks. He was one of four 30-goal scorers on the team that year and on top of his offence he provided a physical and intimidating presence. He helped them win games.
Last season he was the Sharks' best player on the ice, but
became a major distraction off of it
. He was late for meetings, didn't adhere to the dress code, and his effort in practice was questioned. But in games he played great. The latter earned him a longer runway with the organization, but finally, they decided his behaviour wasn't worth his on-ice production.
So teams will decide
if acquiring Kane is worth the risk
. Kane won't be signing a long-term deal for huge money right away so the risk is lower than a long-term deal, but risk still exists. He likely signs a one-year deal (that is really half of this season) at a much lower salary than the $7 million/year deal he had with the Sharks. Teams will focus on Kane's best attributes: being a dominant power forward with skill, who can also kill penalties and add a physical element.
But will they look at the possibility that if they work with Kane, and encourage him to seek help through a therapist, that maybe he can be more than just a hockey commodity? He could help them win games on the ice, and they could help him become a better person off the ice. How much more effective could Kane be if he wasn't worried about gambling debts or brushes with the law?
If there was stability and less drama in his life, could he perform better? Or should it even matter if he performs better? The focus should be on helping him to become a more productive member of society. But he has to show some remorse and show he wants to be a better person.
Should pro sports have that responsibility? It is easy to say no and suggest it is simply about winning. From a pure sports standpoint that is true, but can we just overlook the human element of sports? The players are human. And despite many wanting them to be positive members of society, or even positive role models, many players simply aren't equipped to do it. Some need help. Dan Cleary and @Zack Kassian got help and it not only saved their NHL careers, they became happier people.
Kassian used the NHL/NHLPA Program for Substance Abuse and Behavioral Health to help him battle his alcohol addiction. It worked. Kane's actions would fall under behavioral health, wouldn't they? His agent Dan Milstein should strongly encourage him to enter the program.
A current NHL agent told me, "I'd push him to the point of getting fired before I'd leave it alone to enter the program. Maybe they have. You don't know, but ultimately the player has to decide to help himself." Ultimately Kane has to want help himself, and maybe having a team showing him they want to help him might push him to try and better himself.
If I was pursuing Kane I'd speak to him and his agent about his hockey skills, but also talk openly and honest about his off-ice activities. I'd tell him I'm more concerned about Kane the person and finding happiness in his life. Playing hockey won't give you that. It can give you money and fuel your passion, but unless you are willing see a therapist, you likely won't be able to solve your issues on your own.
Kane has made millions and he's lost millions. He is essentially starting over at 30 years of age. He's lucky because his immense hockey talent will allow him to earn millions more if he can become a better person. A happier person. A less destructive human off the ice.
If an NHL team is willing to show Kane it cares more about him than his on-ice production, the team could benefit much longer than one playoff run. Kane has the ability to be a game-changer on the ice, and if he is willing to accept help from an organization he would also prolong his career.
If he signs with a team that only cares about what he does on the ice, it likely will be a short-lived success and he will find himself in trouble again.
I don't know if Kane wants help, but if a team is willing to help him, that is the team he should sign with. And if he doesn't want help then teams should be very leery. Talk is cheap. He needs to show action.
The upside for both Kane and that organization, if he opts to get help, would be much higher than just signing him for $1 million because he can help their top-six this season.
Recently by Jason Gregor: