Ken Holland used all of his cap room and the Oilers still have the same problems
Photo credit:Jason Franson/Canadian Press
Ken Holland was a busy man in the 2021 offseason.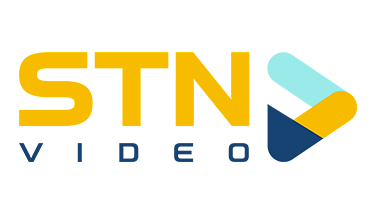 He had a wide array of holes to fill on the Oilers.
The team was looking for a new goaltender to move away from Mikko Koskinen and Mike Smith. He wanted to bring in a dynamic difference-maker in the top-six. He wanted to solidify the third line centre role and add more depth to the bottom-six, and the Oilers needed more depth on their backend, too.
He didn't get
Duncan Keith for free
, but gave up Caleb Jones and a conditional third-round pick to take on the full two-year, $5.5-million cap hit he had. This was to help solidify the left-side.
That same day and soon thereafter, Holland made a number of moves.
On paper, this seemed to check many of the boxes that the Oilers had. They got themselves a Cup-winning, Norris-winning defenceman in Duncan Keith who was supposed to have not lost a step and add lots to the back-end, Holland said. Hyman was brought in to be a dynamic player who could play in all facets of the game and produce alongside Connor McDavid.
And despite moving out two young defencemen in Caleb Jones and Ethan Bear, the addition of Ceci and bringing back Barrie was supposed to sure up the backend. Nothing to worry about, we were told.
Early on everything looked good. Edmonton started the year 9-1 posting a +17 goal differential looking like an absolute wagon. Since then, the wheels have fallen off entirely. In the 16 games since, the Oilers have gone 7-9 and a -6 goal differential.
And on Saturday night, an indictment of Ken Holland's work was laid out in the public eye.
The problem is that this is exactly what the Oilers felt they did in the offseason. They brought back Mike Smith, who had a solid 2020-21 season, they brought in Keith who was supposed to be a rock-solid vet, and Ryan was supposed to be a difference-maker in a bottom-six that has bled goals against for years.
But none of that has happened. Smith has been injured virtually all season, Keith has looked average at best (and I think that's generous) while Ryan has look like nothing as advertised.
In fact, things are so bad that the Oilers goals rate at 5×5 away from Connor McDavid, Leon Draisaitl and Ryan Nugent-Hopkins is just 25 percent. That means with any of these three off the ice this year, the Oilers have scored just nine goals and allowed 27.
Here's the Oilers 5×5 goals rate over the last number of years without 97, 29 or 93.
| | | | |
| --- | --- | --- | --- |
| | GF% | GF | GA |
| 2016-17 – Chiarelli | 54.4 | 37 | 31 |
| 2017-18 – Chiarelli | 38.9 | 35 | 55 |
| 2018-19 – Chiarelli | 36.6 | 26 | 45 |
| 2019-20 – Holland | 38.2 | 34 | 55 |
| 2020-21 – Holland | 37.5 | 24 | 40 |
| 2021-22 (so far) – Holland | 25 | 9 | 27 |
Things have not improved in Edmonton in terms of the depth of their roster. Even the additions of Hyman, Foegele and Ryan, on top of the emergence of Jesse Puljujarvi, haven't been able to fill the void that's been the Oilers depth.
Some of this falls on the feet of Dave Tippett. He is, after all, the one tasked with not only deploying players in positions to succeed but getting the most out of them. I don't know if he's doing a great job of either.
But at the end of the day, the person tasked with providing those players for the coach is the general manager: Ken Holland. His shopping list hasn't changed from last offseason but the main difference is that he has no where near the amount of cap space to work with.
There's lots of season left in the Oilers season and they can surely turn things around. I still think they're a playoff team. The early returns on Holland's offseason moves, however, have not been great.
---
Zach Laing is the Nation Network's news director and senior columnist. He can be followed on Twitter at
@zjlaing
, or reached by email at zach@oilersnation.com.
---