Oilers Season is Not Lost
Photo credit:Jeff Curry-USA TODAY Sports
The disappointment of a 2-9-2 record in the Edmonton Oilers last 13 games has now stretched over six weeks due to postponed games. Edmonton hasn't played a game since January 5th and is scheduled to resume its season this Saturday the 15th. The downtime has intensified the frustration, angst and concern in Oilersnation. Feelings of another lost season are becoming more apparent as fans look at the standings and other statistics and find their beloved Oilers sitting 18th in points and 19th in points%.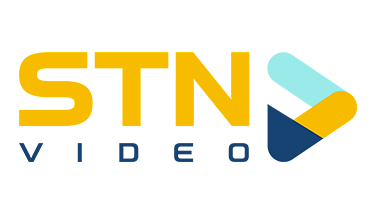 Are they on the path to another wasted season?
I don't think they are. At least not in the regular season.
It was a horrible 34 day-stretch between December 3rd to January 5th, when the Oilers went 2-9-2, got outscored 50-31 and dropped from having the best points% in the NHL down to 19th. When things go that poorly, and with more time to look at what went wrong, it is normal to assume the worst. Some common phrases I've received on Twitter and via text to my show include:
The Oilers will miss the playoffs.
Mike Smith can't stay healthy and they have no reliable goaltending.
The team defence is inconsistent and porous.
Their lack of scoring depth (bottom six) is still a major issue.
I feel some of those are valid concerns, while others are more fueled by the recent struggles.
Playoffs…
Jan 5, 2022; Toronto, Ontario, CAN; Edmonton Oilers forward Leon Draisaitl (29) and forward Ryan McLeod (71) react after an empty net goal by the Toronto Maple Leafs during the third period at Scotiabank Arena.
Edmonton won't miss the playoffs. Despite their brutal stretch, they are still on pace for 91 points. I think 95 points will be enough to finish third in the Pacific and likely good enough to grab a wildcard spot.
They will be competing with Calgary, Anaheim, San Jose and Los Angeles for second and third in the Pacific, and you can add in Winnipeg and Dallas for the Wild card.
Calgary is on pace for 99 points, Anaheim 95, LA 93, and San Jose 91, while Dallas is on pace for 94 and Winnipeg 92.
Edmonton won't have another horrible 13-game stretch. They simply aren't that bad of a team. To reach 95 points they could go 26-17-5. Essentially win 54% of their remaining 48 games. It isn't a massive ask. They don't need to go on a ridiculous heater to get in, because while they've struggled recently so too has Calgary and Anaheim. Los Angeles (6-3-1) and San Jose (6-4-0) have gained ground in the past month, but the Flames (3-6-1) only gained one point in their last 10 games while the Oilers floundered.
I understand that making the playoffs isn't a high mark, but whether you finish first, second, third, or in a wildcard spot, it is the first goal of any team. You can't win in the playoffs if you don't make the playoffs.
Goaltending…
Jan 1, 2022; Elmont, New York, USA; Edmonton Oilers goalie Mikko Koskinen (19) during the second period against the New York Islanders at UBS Arena. Mandatory Credit: Gregory Fisher-USA TODAY Sports
Smith did not look good against New Jersey. In his three games since returning he has a .877sv%. Not ideal. However, even elite goalies can have three-game stretches with a sv% below .900. Andrei Vasilevskiy did in his first three games of the season, Juuse Saros had a .869sv% in a three-game stretch in December. It happens.
But Smith looked much more comfortable against Toronto. I'd argue there is a better chance he gets injured than he continues to struggle (wrote that line early this morning before announcing Smith has a partially
torn ligament in his thumb and is out 1-2 weeks
). I won't be surprised at all if over his next 10 starts (whenever that is) Smith has a Sv% of .915 or better. I didn't think he played poorly v.
St. Louis
or
Toronto
, but he was not good against
the Devils
.
The question will be: How many starts does he make in the final 48 games? He won't play on Friday and could miss a few more. Edmonton will play 48 games in 106 days, which averages to a game every 2.2 days. They averaged a game every 2.47 days in their first 34 games this season. The remainder of this season will be more condensed and with more travel than last season. Smith made 30 starts in 93 days when he returned from injury last year. But there was much less travel.
I think Smith can play well, but how many games can he play (due to schedule or injury) remains the question. I'm told the thumb issue just needs time to heal.
What about @Mikko Koskinen and @Stuart Skinner? Can they be reliable? I'm highly
skeptical of Koskinen
, but I see much more potential in Skinner. But he is a rookie and asking him to be the starter would be a big ask. He has been recalled to the taxi-squad, and likely will be activated to roster before Saturday's game. I'd start him.
It is fair to have concerns about goaltending.
Team Defence… 
Dec 3, 2021; Seattle, Washington, USA; Seattle Kraken center Colin Blackwell (43) breaks away to scor a goal as se defenseman Kris Russell (6) an defenseman Tyson Barrie (22) defend during the second period at Climate Pledge Arena. Mandatory Credit: Stephen Brashear-USA TODAY Sports
This was my main area of concern for the Oilers at the start of the season. They had to reduce their 5×5 goals against. And so far they haven't. It wasn't good when they started the season 16-5. They allowed 2.28 5×5 GA/GP. To be competitive you need to be around 1.90. In the 13-game skid it was even worse at 2.46.
It is interesting to note that the top six struggled much more defensively over the past five weeks.
In the first 21 games here is the GF/60 and GA/60 for the Oilers with and without McDavid and Draisaitl on the ice.
McDavid and Draisaitl were on the ice for 561 minutes, either together or separate. They have 3.63 GF/60 and 2.35 GA/60.
There were 456 minutes without either on the ice and the team had a 1.57 GF/60 and 3.42 GA/60.
The depth scoring wasn't good enough and they were leaking goals at a terrible rate.
Here are the numbers over the last 13 games.
McDavid and Draisaitl were on the ice for 374 minutes and had a 2.40 GF/60 and 3.21 GA/60.
The other 270 minutes the team had a 1.56 GF/60 and 2.66 GA/60.
The team defence got worse, but mainly with their better players on the ice. I don't expect that trend to continue. Part of it was due to injuries/COVID to the blueline. That is a factor, but the top-two lines took a hit in GA.
McDavid and Draisaitl saw their overall GF-GA production crater (Draisaitl was 2.45 GF/60, 4.25 GA/60 and McDavid  was 2.04 GF/60 and 2.04 GA.60, so Draisaitl more of a struggle for sure). Combined they dropped 1.23 GF/60 and allowed 0.86 GA/60 more — a massive difference when you combine the drop in offence and the increase in defence. They went from being +1.28 to -81.
That will not continue when play resumes. I expect the top players to be better.
But overall team defence, whoever is on the ice, is still a concern. It was at the start of the year, and until they show a consistent improvement in their decision making with and without the puck it will remain a concern. I do think the defensive structure should be looked at. The coaches need to see if how they're coaching should be altered. Edmonton struggles mightily on allowing goals from in front of the net. They need to be more committed in front of the net.
Depth scoring…
Oct 1, 2021; Everett, Washington, USA; Edmonton Oilers center Colton Sceviour (70) checks Seattle Kraken defenseman Haydn Fleury (4) during the third period at Angel of the Winds Arena. Mandatory Credit: Joe Nicholson-USA TODAY Sports
As outlined above, they still need to score more and defend better. The depth scoring didn't improve overall in the past 13 games, but they managed to lower their goals against.
However, the concern over depth scoring is still a legit concern. At bare minimum they need to continue their improved defensive play and continue to lower their GA/60. Every player in the bottom six needs to find a way to improve offensively. They need to be a more determined group around the net and winning puck battles.
They can hope @Ryan McLeod keeps improving, and that @Derek Ryan finds his game. Ryan doesn't have an assist so far this season and he only has two points. @Zack Kassian and @Warren Foegele need to do more, as does every other player who rotates in the bottom six.
When Dylan Holloway is ready, likely not for a month at least, I think he can be an upgrade on what they have. But one player won't jumpstart the entire group.
At best they can hope to break even in GF-GA. That would be considered a win based on how they've played so far this season.
WHAT DOES IT MEAN…
I still view Edmonton as a playoff team. But winning a playoff round is far from a given. This team has 48 games to find some consistency and an identity. Right now they don't have one. There is no consistency in how they play. The season isn't lost, but it is valid to have concerns over some areas of the team.
The first 34 games overall have been a disappointment.
The final 48 games should be better, but if they can't win a playoff round then without question the season will be a massive failure.
Recently by Jason Gregor: