Ethan Bear on Edmonton after the 2021 playoffs: "It just felt like I was alone"
Photo credit:Jerome Miron-USA TODAY Sports
Ethan Bear will make his return to Edmonton on Saturday night when the Oilers host the Carolina Hurricanes.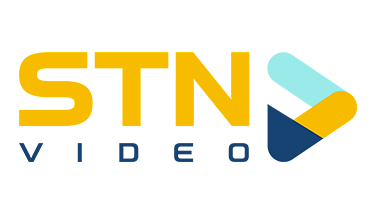 Bear came into the 2021 season with high expectations after a very impressive showing as a rookie in 2019-20. He didn't sign a contract until late December and then got off to a slow start to his season. Things got worse for Bear in late January when he got hit in the head by a puck while on the bench in a game against the Toronto Maple Leafs. He wound up missing 11 games and fell on the team's depth chart.
When the playoffs rolled around, Bear was playing on Edmonton's third pair alongside Slater Koekkoek. Bear said he felt that he played well during Edmonton's first-round series against the Winnipeg Jets but people were only interested in calling him out for his turnover in the third period of Game 4…
Bear put his head down and whacked his stick on the ice in disappointment. He didn't see the ice again until the third overtime period, when he got one shift just before Kyle Connor ended the Oilers' season.

By that time, the commenters were already out in full force.

"If you watch that series again, I had a really good series," Bear says. "I had one mistake on a game-tying goal, and it was like I gave up the whole four-game series. That's what I've never understood. It was the one thing that people wanted to point their fingers at."

The Oilers returned to Edmonton. With end-of-season meetings and players ready to go their separate ways for the summer, team camaraderie wasn't running high.

"The one thing that sucked is I didn't feel like I had much support when it happened," he says. "It was such a weird thing to go through, and it just felt like I was alone."
A couple of days later, word came out that Bear had been dealing with
racial abuse
on social media.
Bear told Nugent-Bowman that he rented a cabin about 30 minutes outside of Edmonton to get away from everything and relax. He returned to Edmonton in June to train and he said it felt likely he would be traded away after the playoffs ended. And, of course, that's exactly what happened, as Bear was moved to Carolina in exchange for Warren Foegele.
Though he never asked for a trade, Bear said that getting a change of scenery was the best thing for him because it gave him that spark to prove he's a good player. He also said it was a relief because he wasn't sure if he would be able to survive playing under the intense, high-pressure microscope in Edmonton.
There's a lot of good stuff in this interview by Nugent-Bowman and it's definitely worth checking out, but there are a pair of things that stick out to me. First, there's the quote above, in which Bear states he felt alone as the team returned to Edmonton after losing to Winnipeg. And then there's also the comment about playing under the microscope in Edmonton and how it was a relief to get away.
These two points ultimately coincide with a larger theme, which is that many players wind up doing better when they leave Edmonton.
For example, just take a look at the Bear-for-Foegele swap. At the time, it seemed like a reasonable enough move, one that might have swung in Carolina's favour because defenceman generally have more value in trades than wingers. But, ultimately, Foegele looked like a nice add for the Oilers and he filled a position of need.
Since the trade? Through 18 games with the Hurricanes, Bear has six points and it logging 17:51 per game. His most common defensive partner is Jaccob Slavin and the duo has a 12-to-6 goal differential at even-strength. Foegele, on the other hand, has eight points in 25 games and his on-ice goal differential is down from 25-to-21 last season to 9-to-17 this season.
Why does this happen? What's the cause of this issue? It's something we've been talking about since the Oil Change days and it seemingly hasn't changed even though the organization has moved from the Old Boys Club to Peter Chiarelli and Ken Holland.
There's no doubt that there's a lot of pressure playing here, but that's the case all over Canada and in markets in the United States such as Philadelphia and Boston. I wouldn't say it's something unique to Edmonton, and those who have played in Toronto and Montreal would surely agree. But there's clearly more to it than that, and Bear's comments shed a light on what might be an internal issue.
The fact that Bear felt alone in a situation in which he was dealing with heavy criticism and racial abuse is certainly worrying.