Finding Ways to Lose
Photo credit:John E. Sokolowski-USA TODAY Sports
Effort wasn't an issue for the Edmonton Oilers
last night
. Despite a depleted lineup, the Oilers were competitive against a more talented Toronto roster. However, they lost for the 11th time in 13 games. Playing well is good, but the NHL is about wins and Edmonton continues to find ways to lose, rather than ways to win.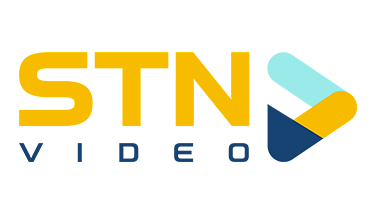 By almost any metric the Oilers were in the game.
They had more slot shots, and scoring chances off the rush than the Maple Leafs.
However, the Oilers made some key errors that led directly to goals against. And the forwards didn't finish plays they should have. I've always been perplexed by how much more people will rip on a defensive zone errant pass, than they will an offensive zone errant pass. If both lead to a goal against, or missing out on a goal scored, the criticism should be equal. I don't understand the major discrepancy, but that is an article for another day.
TORONTO GOALS…
Nylander's shot deflects off of Tavares, then ricochet's off the backboard, hits @Mike Smith's skate and goes it. In the moment I felt Smith could have made a better play ( I tweeted that), but watching it again on replay I wasn't sure, so this morning I reached out to four goalie analysts to get their thoughts. They know the position better than me.
Mike McKenna from DailyFaceoff: "That is a really hard play with some bad luck. I don't think Smith did anything terribly wrong."
Joaquin Gage from Sportsnet: "A little unlucky, but most of the time goalies will slide back to the post to seal it off. He's reacting to Tavares rather than finding where the puck is. But it was a bang-bang play."
Jamie McLennan from TSN: "It is certainly very bad luck, I just don't like how he tracks the puck. He usually would push back to the post and try to seal it, but it happens so fast he pushes it in the net unfortunately. It falls more in the bad luck category. It is preventable with head tracking and not assuming it is coming back and dealing with it when it gets back out front of the goal line, that way he would control his right foot kick back to the post. But I know it is easy for me to say this afterwards because it happened much faster in real time."
Kevin Woodley from In Goal Magazine: "I don't think he is to blame to be honest. At first I thought maybe if he tracks it as it goes past his blocker he'd get some rotation to the post and maybe be able to stay inside it, but the puck comes off so fast that would require not reaching for it in the first place. The shot hit Tavares, so it's not like he knew it was going wide, so I disagree with those who said he shouldn't have extended. You have to because you don't know the shot will be deflected. Maybe he could have turned his head and find the puck first before pushing, but I don't think that would have mattered. Tavares had eyes on it before it hit the skates so he's going to make a play on it if Smith stays stranded out there anyway."
They seemed to believe it was more unlucky than a bad play. Some felt he might have been able to make a better read, but Woodley did write he felt that might be unrealistic. When things aren't going your way it seems luck goes against you.
Brodie goal…
The goal itself is very unlucky from an Edmonton standpoint. Brodie's point shot deflects off Marner, then off Nurse and into the net. Yes, the Oilers lost the draw, which isn't ideal, but the main error came when @Darnell Nurse iced the puck when he had complete possession and that led to the face off.
Edmonton won the draw cleanly. Nurse is in the corner with time. It isn't an awful error, as I understand he was just trying to flip it to centre, but he put way too much on it and it was an easy icing call. This is what I'd call an unforced error. It is preventable.
Mikheyev goal…
This play by @Evan Bouchard put the Oilers on the penalty kill. Again, not an egregious error at the time, but another unforced error. He had complete possession of the puck and his pass off the skate of Tavares, leads Bouchard to taking a penalty. A bit unlucky perhaps, but still one where puck management comes in.
Then on the PK, the Oilers are able to not allow the Leafs first unit to score. Their second unit comes out. Edmonton wins the face off, and I recognize it happens very fast, but Slater Koekkoek just pushes the puck into a very dangerous area in the high slot and Mikheyev is in a prime shooting area and he scores the game-winner. Again, puck management, or lack thereof, leads to the goal.
Let's compare the Leafs' goals to the Oilers'.
Perlini goal.
It starts with a cross-ice pass from @Cody Ceci to Koekkoek, who then passes it to @Kyle Turris at centre and he deflects it ahead to @Colton Sceviour, who gets it with speed and finds Perlini in the slot. There was no bad puck management or blatant giveaway from Toronto, just good passing from the Oilers. And a great finishing shot from Perlini. He didn't just fire into Campbell's pads or chest. Part of the responsibility of being a shooter is making good shots. That was a very good shot.
Draisaitl goal.
Duncan Keith and Leon Draisaitl win races to pucks, and get the puck to Warren Foegele. His shot is blocked, but he reaches it first and now it is a broken play. He taps it to Yamamoto who makes a nice pass across to Draisaitl and he scores his league-leading 26th goal. Hard working goal with a nice pass and shoot to finish.
I find the Oilers make life more difficult on themselves than it should be. Puck management at key moments can really impact the game, and Edmonton plays well for long stretches and then makes a wrong decision with the puck, and sometimes without it, and it leads to a goal against.
FORWARDS NEED TO FINISH…
However, last night the Oilers didn't capitalize on some of their best chances. None more apparent than this play by Ryan McLeod. He was doing great, with a head fake, holding on the puck, taking it to his left, and put himself in a great spot to score, but then he opted to force a pass to Hyman.
This goal would have given the Oilers a 3-2 lead late in the second period. That is a crucial error with puck management. I recognize he is a young player, but the NHL doesn't give points or more leeway because you have young players making errors. It is a ruthless league. When you have a chance to finish a play you need to do it. It is unfortunate he couldn't bury that, because he did so much well leading up to the errant pass, but that errant pass in the offensive zone is just as crushing as Koekkoek, Nurse and Bouchard's puck mismanagement in the defensive zone.
I'm likely just as guilty as others on not critiquing offensive players as much, but the truth is those bad puck decisions in the offensive zone are just as devastating as defensive zone decisions, and I plan to watch for them more and show videos of them. I think many of the Oilers forwards have made too many bad decisions with the puck in the offensive zone that have thwarted great scoring chances. That needs to stop as well.
I thought Draisaitl summed the game up well.
"It was good compete. I guess it could have gone either way, yet we are standing here leaving again with no points. You hope there are better days ahead, but it's frustrating. No one wants to lose but we've been losing for a long time now. Eventually it's time to win, so let's just leave it at that."
Yes, they battled and were in the game, but errant passes in the defensive zone and missed opportunities in the offensive zone led to another loss. Their work ethic was very good. They matched the effort of a more skilled Toronto team, but they didn't execute at key moments and their puck mismanagement ultimately cost them the game.
That needs to stop if they want to end this ugly 13-game stretch.
Recently by Jason Gregor: