Friedman: "McDavid deserves many, many more calls against him than he gets"
Photo credit:© Perry Nelson-USA TODAY Sports
One of the biggest points of conversation around the NHL right now is the lack of penalties being called on star players.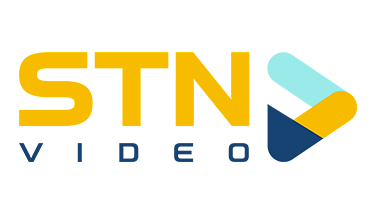 On Wednesday, Elliotte Friedman talked about Tortorella's comments about McDavid and the NHL's issues with calling penalties as a whole
in his 32 Thoughts columns… 
15. When it comes to Connor McDavid and John Tortorella, I completely disagree with Tortorella's position on the issue (more on McDavid in a moment). What's frustrating, however, is the way in which strong opinions are so voraciously shouted down in hockey. The greatest studio show in sports television history is Inside the NBA. If Tortorella said what he said on that show, everyone would laugh. Even if they ripped him, it would be in a fun way.

16. As for McDavid, there's a concern about in-arena attendance — and not just in hockey. I don't think we really understand yet where this is going, but it's clear that fans are not returning in-person at the anticipated level. During the 2005-06 lockout, the NHL took a long look at its on-ice product, a move that wasn't universally praised at the time, but history judges very favourably. I've said it many times, I think McDavid deserves many, many more calls against him than he gets. He's a mugging victim every night. The question I'd be asking if I was the NHL is this: if we want to get more people into the building, are we going to have to give our fans reason to believe star talents will be given more of an opportunity to succeed? I know it's sacrilege, but if I was concerned about the business, I'd be making sure this was a talking point.
Friedman is bang-on with the sentiment about Tortorella's comments making for bad television. The NHL has found itself in a good spot with games being aired on ESPN, the United States' largest sports network, for the first time in years. Having a former coach say that the league's top player needs to shut up and keep his head down isn't at all interesting or entertaining analysis.
If Charles Barkley said on Inside the NBA that LeBron James needs to shut up and keep his head down because refs are routinely letting him get fouled without making calls, Shaq would say something like he's jealous that LeBron has rings and Barkley doesn't, everyone in the studio would laugh, and then they would likely move on and explain what's wrong with the calls that are being missed.
The focus would surely never be on telling a top player to keep his mouth shut. NBA players are always encouraged to be vocal. It's part of what makes the league so entertaining. Tortorella of all people should be encouraging NHL players to be vocal. He certainly was during his career behind the bench.
I'm not sure the NHL's attendance issue is tied to penalties not being called. I would assume that attendance being down all around the league is the result of COVID-19, as many people are either nervous about the idea of going to a packed indoor stadium or they're struggling with the financial ramifications of the pandemic and would prefer to stay at home.
Still, the league reverting back to a clutching-and-grabbing, defensive style can't be helping the overall product.
As Friedman notes, the NHL did some major soul-searching during the 2004-05 lockout. When play resumed after one year away, the NHL was a very different league.
The salary cap was implemented, the league got rid of ties and replaced them with a shootout that would guarantee a winner each night, and refs cracked down hard on minor infractions such as hooking and holding so that skill could shine through more brightly.
In 2003-04, the average NHL team had an average of 4.2 power-play opportunities per game. That figure jumped to the average team having 5.9 power-play opportunities per game in 2005-06 due to the crackdown.
Here we are now and teams are getting even fewer power-play opportunities on average than teams did before the 2004-05 lockout. In 2021, the average team had 2.9 power-play opportunities per game, and, so far in 2021-22, it's only 3.1 per game.
Power plays are part of the game. There's a reason these rules exist.
Logic would indicate that better teams should have more power-play opportunities because their players have the puck on their stick more than weaker, less skilled opponents do. This shouldn't be about evening things up and ensuring that both teams have the same amount of opportunities with the man advantage. It should be about calling the rules so that skilled players are able to play at their best.
This is something the NHL needs to fix because, just like in the early 2000s, it's making the product worse.