GDB 29.0: Edmonton Oilers at Seattle Kraken (8pm MT, CBC)
Photo credit:Perry Nelson-USA TODAY Sports
It's Saturday night, the boys are on the road for a quick stop in Seattle and I feel pretty grateful to be spending my morning here with you as we all get set for a Hockey Night in Canada matchup between the Edmonton Oilers and Seattle Kraken. Considering the way things are going with COVID around the NHL and teams are having their games postponed, I'm honestly just happy to be here.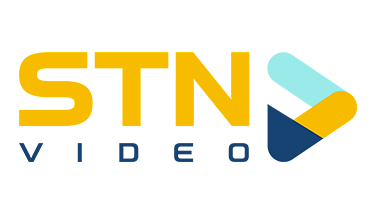 The last time these two teams met up
, the Oilers struggled mightily to put a full game together and that lack of readiness ended up giving us all one of the most disappointing losses of the season. The Oilers were flat right from the jump, they passed up countless chances to shoot, and they didn't look anything like the team that started the season with a 9-1 start. It's one thing to lose, but it's another to get outplayed by a bottom feeder, ya know? As annoying as that game was to watch and live through, I'm not sure that any of us would have necessarily expected it to kick off what can only be described as a harsh and demoralizing run of games. Six straight losses? Yikes. I mean, all you needed to do was look at the general vibe on the site and our social media to see how a good losing streak can empty out a bandwagon. The point here is that I've been to funerals that were more fun.
Thankfully, there's nothing quite like a visit from the Columbus Blue Jackets to right the ship — Gord knows they've been kind to us over the years — and I'm hoping that any positive mojo acquired in that win will carry over to round three of the season series with the Kraken. And seeing as it was Seattle that started the six-game losing streak in the first place, anything short of an effort that results in sweet revenge will be unacceptable in my eyes. Vengefulness aside, I don't think I'm talking out of school when I say that this absolutely has to be a game the Oilers win to not only start a new streak but also to keep building back their confidence. If the bottom six can keep chipping in with some offence, Connor and Leon do their thing, and the power play gets back on track, I don't see any reason why we should be talking about a second straight win. That said, we'll obviously need a better effort than we got in the last round to lock in these two points, and with the number of players the Oilers have out because of COVID/injury, there won't be any room for passengers.
Let's see what the numbers say.
THE NUMBERS
| | | |
| --- | --- | --- |
| | OILERS | KRAKEN |
| RECORD | 27-11-0 | 10-16-3 |
| WIN/LOSS STREAK | W1 | L1 |
| LAST 10 GAMES | 4-6-0 | 4-4-2 |
| GOALS FOR | 96 | 81 |
| GOALS AGAINST | 87 | 103 |
| POWER PLAY% | 31.5 | 17.7 |
| PENALTY KILL% | 82.8 | 81.0 |
| AVG. SHOTS/FOR | 32.7 | 28.3 |
| AVG. SHOTS/AGAINST | 33.5 | 28.3 |
| TEAM SAVE% | .912 | .885 |
| CORSI FOR% | 50.34 | 49.46 |
| PDO | 0.998 | 0.963 |
| TEAM SHOOTING% | 7.67 | 7.79 |
| EXPECTED GOALS FOR% | 50.03 | 48.44 |
LINEUPS…
Oilers
Foegele – McDavid – Puljujarvi
??? – Draisaitl – Yamamoto
Benson – Sceviour – Kassian
Perlini – Ryan – Turris
Nurse – Bouchard
Koekkoek – Ceci
Lagesson – Barrie
Skinner
The Oilers lost
Ryan Nugent-Hopkins
,
Ryan McLeod
,
Duncan Keith
, and
Devin Shore
to COVID protocol this week while also putting Markus Niemalainen on the IR, and that's made me spend my morning wondering if we were going to see any new names get added to the list ahead of tonight's matchup with the Kraken. Combine the COVID crew with Zach Hyman already out with injury and we're rocking a skeleton crew that will need to work together if they're going fill in for all of the missing pieces. Well, that and we can always use McDavid and Draisaitl going supernova too if we're being greedy.
Line Combos: Nothing out yet apart from the potential defensive pairings but I'll keep looking around and get this updated as soon as news comes out.
Kraken
Schwartz – McCann – Eberle
Johansson – Wennberg – Appleton
Tanev – Geekie – Jarnkrok
Donato – True – Donskoi
Dunn – Larsson
Giordano – Oleksiak
Soucy – Lauzon
Driedger
Looking through the Kraken's stats page, the first thing that jumped out is how they actually have more people with 10+ points on their roster than the Oilers do. By no means do they have the high-end talent in their lineup that the Oilers do, but they are getting more scoring from the deeper parts of their lineup than we are, which was an incredibly frustrating discovery for me to make as I was putting this GDB together.
WHAT THEY'RE SAYING…
The Kraken didn't put up a very good showing (against the Anaheim Ducks) aside from the second period, but the Grubauer injury is the bigger concern.

In the NFL, teams are required to submit reports of any injury that holds a player out of practice, if their practice was limited, which body part is affecting the player, and very often you get expected recovery timetables and updates.

In the NHL, teams meet the requirements by vaguely gesturing and mumbling a bit. They aren't required to say very much at all, so they don't.

What's going on with Grubauer? Coach Hakstol would not say, other than Grubauer was "unavailable" but he did let us know that it was not an upper-body injury. So we've eliminated that, at least. Keep an eye on if the Kraken call up Joey Daccord from their AHL affiliate Charlotte Checkers to read the tea leaves about Grubauer's injury.

At least the Kraken get to come home (for another back-to-back, ugh) and get a couple of days' rest before they play Edmonton on Saturday.
TONIGHT…
Photoshop: Tom Kostiuk
Game Day Prediction: The Oilers play their best game in a couple of weeks and secure a huge 4-2 win.
Obvious Game Day Prediction: Jordan Eberle scores a goal against this former team because the Hockey Gords think it's funny.
Not-So-Obvious Game Day Prediction: The Oilers score first for the second straight game.