Oilersnation Power Rankings: Week 6
The Oilers are 13-4-0 at the end of Week 6 in NHL action and Edmontonians are loving every minute of it!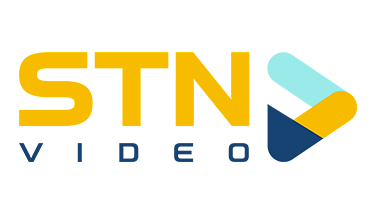 Here are my top five power rankings from this week and as always, please tell me your favourite moment, opinion or hot take in the comments section!
5- Canada Soccer
It would be wrong to start these power rankings off with anything but some serious props to the Canadian men's national soccer team because HISTORY HAS BEEN MADE!
Did you know that the last time the Canadian men's soccer team beat Mexico in a World Cup Qualifying match was in 1976? Well, that all changed on November 16, 2021 at Commonwealth Stadium also known as "Iceteca" when John Herdman and company smashed a 45 year old record.
As much as the storyline was about breaking records and World Cup qualification, mother nature also wanted in on the action. With a massive snowstorm hitting the night before, both teams woke up with a big match to play in a winter wonderland. If you didn't see what the pitch at Commonwealth Stadium looked like that day, here you go:
Long story short, it was freezing, like really, really cold. By halftime, I could not feel my hands, feet and parts of my face but trust me when I say, it was completely worth it! Give me all the frostbite in the world, to witness history being made in Canada. I also got to experience the game with my dad, who flew in from Toronto the night before. He's my soccer guy. It was the perfect night!
In my opinion, this was one of the best games I have seen Canada play. They did their best to keep the ball on the ground, played quick one-two touch soccer, their defense had extremely bright moments and they dealt with a very good, technical and tactical Mexican team … in -14 weather. Cyle Larin got two goals on the night, Alphonso Davies enjoyed his return home, Milan Borjan is my new favourite goalie and Canada remains undefeated at the top of the table in CONCACAF World Cup Qualifiers. I have a feeling more history will be made here shortly!
Fun fact: This was the coldest game on record that Mexico has ever played in. Do you think they'll ever want to come back to Canada?
4- Exploring szwEdmonton
The time has come! I have officially gone to my first Edmonton Oilers game as a fan and it was nothing short of memorable! First of all, shout out to Physio Mike for fully and completely converting me to Oil Country. I promise I will never look back. Secondly, I got to experience this game on my birthday which made it infinitely better. Now, we know the Oilers lost to the Jets on Tuesday night but they have also not lost back-to-back games this season yet, so deep down I knew that boys would get the job done. I'm not going to lie, the Jets are already looking like a playoff team and there were a few moments in the game where I was a little concerned. Watching the Jets' Kyle Connor, who is leading the team with 22 points, drive the puck with speed, in real life, had me on edge more than a few times. However, I then remembered that I brought our magic crystals into the office and I knew everything would be okay. The stars aligned. 
With the help of Quinn Phillips and the Explore Edmonton team, I was given some direction of all the places I needed to check out before game time! Be on the lookout for a video coming soon on our Nation channels. Also, any guesses as to what I ate before the game? Hint: it's the best pizza I've ever had (and that's a BIG statement to make).
Some of my favourite moments from the game include: Zack Kassian dropping the mitts, losing my voice because I was cheering so loud, watching the best player in the world go into full turbo mode, Stuart Skinner (enough said), smashing an entire bag of popcorn (which is so underrated by the way), and watching Kyle Turris net another shootout winner this season. 
This was the only right way to ring in my 30's. I have absolutely "No Ragrets." Not even a letter. (Bonus points if you can name that movie in the comments). 
3 – Draisaitl
Leon Draisaitl is on another planet at the moment. In 17 games, he has 18 goals and 17 assists, putting him on pace for 169 points this season which is absolutely ludicrous. Draisaitl has shown time and time again that if you give him the puck in a prime position, he will more often than not, get the job done. 
As much as we are loving Draisaitl's performance on the ice, we also can't forget the gamer mentality he brings off the ice, as well. Can you tell he hates to lose? Here's what I'm talking about just in case you missed it:
And since we're talking about spicy media moments, can we please give a quick shout out to Connor McDavid for sprinkling a little shade on John Tortorella earlier this week? Give me all the hockey drama and at all hours of the day, please!
Side note: It looks like all this Connor McDavid "penalty talk," has made a difference because for the first time this season we saw multiple penalties drawn by the best player in the world. Maybe all of the negative press the NHL was getting for not protecting their superstar finally put the wheels in motion to create change. Could you imagine if this trend continues for the rest of the season? With our lethal power play (39.6%) and the two best players in the league, what kind of scary numbers could McDavid produce? P.S. they're already scary!
2 – Connor McDavid:
What a perfect transition into McJesus, himself! We all remember his goal against the New York Rangers, right? Well, we saw something very similar on Thursday night against the Winnipeg Jets and the NHL community went wild… again.
It has been confirmed: Connor McDavid is in fact, not human.
McDavid also reached a big milestone heading into Week 6 of the NHL as he became the 6th fastest player to reach 600 points. 
And to top things off, McDavid is also on a hot 17-game point streak:
What else will we see from the best player in the world this season? I have a feeling this is just the beginning.
1 – Stuart Skinner:
There's only one way to accurately depict the way I felt about Stuart Skinner's performance on Thursday night against the Winnipeg Jets and this is it:
Where do we start with the 23 year old? How about the fact that he had a 46 save performance against a very tough and dynamic Jets opponent? That was without a doubt a career game for Stuart Skinner.
And like I said earlier in this article, the stats don't lie!
Skinner's reaction at the end of the game said it all. 
It's always encouraging for players to have the support and approval of their head coach. Dave Tippett had nothing but praise for the Edmonton native.
With Mike Smith on long-term IR and Mikko Koskinen struggling as of late, an emerging Stuart Skinner is an absolute blessing for this Edmonton Oilers team. At 2.08 GAA and a .939 SV%, the Oilers have a rookie goalie putting up bonafide #1 NHL goalie numbers. I'm not sure if any of us saw this happening but Skinner was given an opportunity and has absolutely ran with it so far.
Would the result against the Jets on Thursday night be different if Stuart Skinner wasn't between the pipes? You know the drill, I'll see you in the comments.
I would also like to point out that Stuart Skinner and Leon Draisaitl are Scorpios and it's no surprise to me that they're flourishing during Scorpio season!