The Day After: So close, yet so far away…
Photo credit:Perry Nelson-USA TODAY Sports
The Edmonton Oilers are not a bad team because they are slumping. The Edmonton Oilers are not a bad team because they are slumping. The Edmonton Oilers are not a bad team because they are slumping.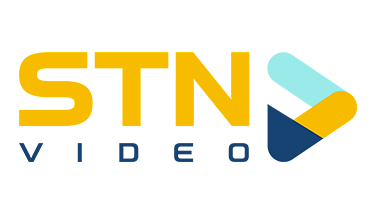 Edmonton played well, and I will undoubtedly give them credit for it. But when the Oilers got their chance to capitalize on their second powerplay chance of the night,
Tyson Barrie
treated the puck like a live grenade coughing it up at the point.
Queue Brad Marchand, who made no mistake on the no-doubter backhand that beat a sprawling Stuart Skinner.
But the Oilers didn't roll over, no. They put in one of their better efforts in a losing game all season — in fact, it's really a game that the Oilers should've won. But once again, an opposing goalie had the game of their life.
"We're not feeling good about losing. we're expecting more than that," said Oilers head coach Dave Tippett. "There's things we're doing that is giving ourselves a chance to win. when you don't win, you gotta go deeper.
"Instead of the 'oh yeah we had some chances tonight, we had some o-zone time,' what are you actually doing with it? There's some plays that need to get made out there. There is some plays that are difference maker plays that aren't getting made right now and I'm not just talking about the high-end guys — I'm talking about all through our lineup. You get an opportunity for a shot, shoot it wide or in the net. We need more in the net than wide"
Even when Jake DeBrusk made it a 2-0 game early in the second,
Leon Draisaitl and the Oilers pushed back
. He got the Oilers powerplay back clicking with two tallies to tie the game up by the halfway point in the third. Then, in the final minutes of the game, the two teams exchanged blows.
Edmonton pushed hard with zone time, then Boston bounced back with a strong push of their own. The difference? Matt Grzelcyk was able to find the back of the net for the Bruins.
The Oilers did just about everything right last night except score enough. They won the puck battles. They controlled the overwhelming majority of shot attempts and expected goals at 5×5.
They just couldn't beat Linus Ullmark when they needed to.
"We did enough things to win tonight, but didn't win. We got to continue to pound away at it," said Tippett. "You can't let the frustration get ya. ur powerplay came back and got a couple after we gave up an early shortie.
"Lots of try around the net, but we need to find a way to capitalize on some chances."
It's not about to get any easier for Edmonton, either. Boston's a strong team out east, and two more Eastern Conference powerhouses are about to roll through the ice district: the Carolina Hurricanes Saturday and the Toronto Maple Leafs Tuesday.
Backhanders…
Kris Russell left the game in the second period and didn't return. He took a hit in the second period similar to the one Connor McDavid laid on Adrian Kempe last Saturday. On Twitter, Dr. Harjas Grewal speculated this of the injury: "Worry about a shoulder dislocation/subluxation for Russell (and potentially the rare posterior dislocation with his arm adducted and internally rotated). Depending on MRI findings and stability of joint, can rehab and be more week-to-week or require surgery and be out 4+ months."
After the game, Tippett said he spoke with Russell between the second and third and "it didn't look very good," adding "i got a feeling he might miss some time." Let's hope Philip Broberg's flight wasn't scheduled to leave until today, because he might be coming right back to Edmonton.
Jesse Puljujarvi was one of the best Oilers last night. With him on the ice at 5×5, the Oilers controlled: 84.21 percent of the shot attempts (16-3), 94.82 percent of the expected goals (0.57-0.03), and 100 percent of the scoring chances (7-0). Elite.
Another player who had a strong game? Warren Foegele. He fired six shots on net and dominated the underlying numbers. He's about as snakebit as they come right now, but I feel like he's on the cusp of breaking through.
I've been doing these Day After posts for a few years now, and I'm super excited to announce that I've finally got a sponsor! Check out FansFirst below for tickets to the next Oilers games!
---
Zach Laing is the Nation Network's news director and senior columnist. He can be followed on Twitter at
@zjlaing
, or reached by email at zach@oilersnation.com.
---