The Day After: Wake me up inside (Edmonton can't wake up)
Photo credit:Perry Nelson-USA TODAY Sports
Blink if you've heard this before: the Edmonton Oilers don't know how to start hockey games.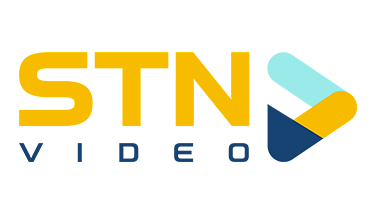 For the 15th time in 24 games this year, the Oilers gave up the first goal of the game. It put the right behind the 8-ball all night as they were forced to chase in
a 4-1 loss
to the visiting Minnesota Wild.
And while the Oilers looked better in the second and third period than recent memory, it wasn't enough to beat a red hot Cam Talbot, who turned aside 38 shots in his winning effort.
"We did things better, I don't think we deserved the outcome of the first period but that's what hockey is sometimes," said forward Zack Kassian after the game. "We thought we played a pretty good game for the most part.
"You play like shit, you win you some games, and play some good you lose some games. At the end of the day, what matters is the two points and we didn't get them tonight."
Edmonton had their chances — five on the powerplay to be exact, but the league's top-ranked powerplay couldn't convert. It's now slumped to 1/16 over the last five games and when the Oilers really needed one at 5×5, they couldn't buy a goal.
It wasn't for lack of trying, either. Talbot was everything and more swallowing up chance, after chance, after chance. Sometimes you run into a hot goalie and Edmonton did exactly that last night.
There's reason to be concerned about the Oilers recent three-game skid losing to Seattle, Los Angeles and now Minnesota. Like has been the case all year, Edmonton is getting virtually no offence from any forward not named Connor McDavid, Leon Draisaitl, Ryan Nugent-Hopkins, Zach Hyman or Jesse Puljujarvi. It's great to have these five scoring well above or near a point-per-game clip, but the Oilers have invested a lot into a bottom-six that is rolling over.
It needs to change.
But for the team, they're not ready to hit the panic switch just yet.
"There's no panic, but I think we need to get a little more urgent," said Kassian. "There's a lot of good teams that face adversity. To be honest, I think it will be good for us. it happens to every team.
"We got off to a hot start, got some points where maybe we didn't deserve it, but our record speaks for ourselves. At the end of the day, we're in a bit of a slump here, and with good teams coming in, I think it's a good chance to grab a hold of it here and be ready for Boston."
Boston will be a tough test. The Oilers played them hard on the road in early November and despite giving up the first goal of the game 4:45 in, they had a massive three-goal third to win 5-3.
Edmonton can't afford to have another slow start and they can't afford to cough up another game. They know it.
Backhanders…
The Oilers might be getting some reinforcements soon. Cody Ceci and Duncan Keith will both skate today. The former has been in COVID-19 protocols, while Keith has been dealing with some kind of upper-body injury. For Ceci, Oilers head coach Dave Tippett said he's been asymptomatic for a week now, but today the team will see where he's at. It sounds like he's a maybe for Thursday. It doesn't sound like Keith will be able to go against Boston.
Some players have stepped up admirably with the injuries, but man, Kris Russell should not be playing much anymore. He's been trusted into a lot more ice-time than he should be playing and the Oilers have been getting exposed.
More on this later today, but the Oilers really need their depth scoring to step up. It's bad.
What they're saying…
Wild tops Edmonton for season-high seventh straight win

EDMONTON, Alberta – Cam Talbot is no stranger to the Oilers, having protected their net for parts of four seasons.

But that doesn't necessarily mean facing their star players gets easier.

"There's no book on guys like that," Talbot said. "They're too good of hockey players to have one shot or one move."

Still, the goalie made it look like he had an edge over his former teammates. Talbot made 38 saves in the Wild's 4-1 victory over the Oilers on Tuesday in front of 14,715 at Rogers Place to secure a season-high seventh straight win at the beginning of a four-game road trip.

This streak is tied for the third longest in Wild history. The Wild has 15 four-plus goal games, which is the most in the NHL.

"I was just trying to stay as patient as possible out there, read off the release, and the guys just did a great job in front of me keeping them to the outside," said Talbot, who was making his first start back at Edmonton against the Oilers since exiting the team in 2019. "Allowed me to control those shots."

Of Talbot's 38 saves, nine came shorthanded as he and the Wild shut down the NHL's best power play.

They also limited the NHL's top two scorers, Leon Draisaitl and Connor McDavid, to just one point.
---
Zach Laing is the Nation Network's news director and senior columnist. He can be followed on Twitter at
@zjlaing
, or reached by email at zach@oilersnation.com.
---