Top of the Market
Photo credit:Marc DesRosiers-USA TODAY Sports
I don't always agree with what Greg Wyshynski of ESPN says or how he says it, but he's one of the guys I read, and he certainly caught my eye this morning with his item ranking the top NHL unrestricted free agents this off-season.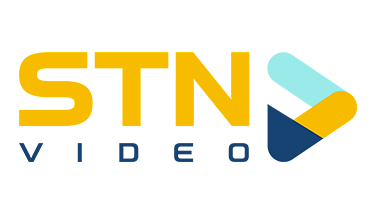 Specifically, the juxtaposition of having @Tyson Barrie and @Ryan Nugent-Hopkins of the Edmonton Oilers in his top tier of 90-plus players listed — those he deems as Best Bets for teams shopping the UFA market. Wyshynski has Barrie and Nugent-Hopkins listed along with Colorado stopper @Philipp Grubauer, former Oiler @Taylor Hall, @Dougie Hamilton of Carolina, Alec Martinez of Vegas and Brandon Saad of Colorado in his Best Bets category.
On Barrie, he writes: Barrie signed a one-year contract with the Oilers in order to juice his offensive numbers and mend his reputation as a puck-moving defenseman. Mission accomplished: With 48 points in 56 games, Barrie led all NHL defenseman in scoring. He scored 23 of those points on the power play. Will teams see this as merely a product of the "Connor & Leon Show," or will Barrie find the long-term deal he's seeking as a free agent? And can he find it in Edmonton?
About Nugent-Hopkins: It wasn't the strongest season for the Nuge, whose points per 60 minutes rate dropped under two points (1.9) for the first time in four years. There have been reports that the Oilers and Nugent-Hopkins are working on a new deal; there have also been reports that their financial offers are below expectations for the talented two-way center, who could command interest in the free-agent market as a quintessential No. 2 center on a good team — with the ability to play wing as well.
The entire item and list of players is
here
.
THE MARKET
Apr 2, 2021; Edmonton, Alberta, CAN; Edmonton Oilers forward Ryan Nugent-Hopkins (93) celebrates a second period goal against the Calgary Flames at Rogers Place. Mandatory Credit: Perry Nelson-USA TODAY Sports
There's nothing new in what Wyshynski writes in his summaries about Barrie and Nugent-Hopkins, but it's interesting — and not unreasonable — that he has them listed in the top tier among the most desirable UFA's. Unless Wyshynski is way off in assessing this UFA class, and I don't think he is in the Best Bets category, it follows there's going to be a fair amount of interest in both — at least as much as there can in a flat-cap market.
How, exactly, that impacts talks between agent Rick Valette and Oilers' GM Ken Holland, who are said to be grinding away on a new deal for RNH, I don't know. I'm not going to revisit what
a new contract for RNH
could or should look like in dollars and term because that's been done ad infinitum in recent weeks, but if I'm Valette, I'm checking every bit of interest in the market and letting Holland know what's out there.
That's just smart business, and it should be business on both sides of the negotiating table, unfettered by the "he's a good guy" and the #keepnugeforever stuff that really has nothing to do with the bottom line. That's a process that'll unfold during the window the expansion Seattle Kraken will have to talk to UFA's before the free agent season opens for everybody.
As for Barrie, he's entering free agency on a totally different note than he did last season after struggling to start the season with the Toronto Maple Leafs. A year ago, Barrie was nowhere near the top of any UFA list, but he wanted out of Hogtown enough to take a bargain one-year deal at $3.75 million with the Oilers. He bet on himself. Smart bet. Barrie led all defencemen in scoring with the Oilers. Here he is — in the top tier on Wyshynski's list. How many GM's out there hold him in that regard?
THE BOTTOM LINE
I don't know that Holland can or should offer the kind of contract it'll take to keep Barrie in Edmonton, especially since Barrie is 29 and looking for term and dollars, but it's a discussion worth having. I know some people aren't interested in having Barrie retained. They see it as a roadblock to the development of @Evan Bouchard, and that's fair comment. Still, have the conversation. Chances are, Barrie is gone. But talk.
As for RNH, my read is it's far more likely that something gets done with Valette and Holland, regardless of anything written by Wyshynski or anybody else. What Wyshynski wrote isn't breaking news. It's a shopping list and a reflection of the challenges facing Holland – all GM's, really — in terms of the players he needs and the money he has to spend.
Previously by Robin Brownlee
Recent articles from Robin Brownlee