Weekly Rumours – Will Ken Holland stay patient?
We are now less than three weeks away from the NHL Trade Deadline! That means Twitter is full of people sending out which scouts are at which games, speculation about why a prospect is being scratched from an AHL game, and all that usual stuff that comes with deadline season.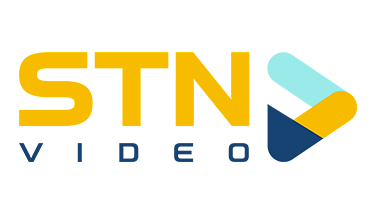 As for the Oilers specifically, well what the Oilers do on the ice between now and March 21st will very likely impact what Ken Holland does at the deadline. If goaltending continues to be an issue and the team is still in the playoff hunt three weeks from now, then I would imagine that the GM will feel more pressure to go out and make a move. If the goaltending magically fixes itself and the team goes on a heater, then maybe Holland would be more inclined to give up some future assets to make this team's blueline stronger. Time will tell.
In an interview with Daniel Nugent-Bowman of The Athletic, Holland didn't seem thrilled with the idea of giving up major assets for a rental. He also said that the standings will determine their approach.
As for who the Oilers could be going after, if they do decide they're buyers, I mentioned a few names in my latest trade targets video on YouTube! Give it a watch!
Elsewhere around the league, there are plenty of storylines that are worth keeping an eye on, starting in Chicago where the Blackhawks have found their new GM.
REBUILD COMING IN CHICAGO
Kyle Davidson is now the youngest GM in the NHL and over the next six months, he could very well be the busiest. The Hawks will have a handful of difficult decisions to make this offseason and Davidson seems to think that things will not get better in Chicago for a while. In his introductory press conference, he opted to use the word "rebuild" instead of "re-tool".
Frank Seravalli has often wondered about the future of Patrick Kane and whether or not the Blackhawks could look to move the 33-year-old. Davidson said that Kane and Toews will know about the direction of the club and won't be left in the dark. 
Connecting the dots is easy here. If Kane, who is a UFA at the end of next season, doesn't want to stick around for a rebuild, then it's very possible that he's dealt this summer.
The tough decisions will come this summer for Davidson. His deadline decisions seem rather clear cut though. Marc-Andre Fleury should be moved in the next few weeks and I would expect that Calvin De Haan will be moved as well. He could sell off some other pieces like Dominik Lubalik or Brandon Hagel, but his two big pending UFA's appear to be locks to have new homes by the end of March.
Fleury likely isn't an option for Edmonton, but they should be looking at De Haan for a handful of reasons.
THE PACIFIC DIVISION
Oct 16, 2021; Edmonton, Alberta, CAN; Edmonton Oilers forward Connor McDavid (97) celebrates after a first period goal against the Calgary Flames at Rogers Place. Mandatory Credit: Perry Nelson-USA TODAY Sports
The Pacific is incredibly close right now and I don't think that's going to change before the deadline. Considering that the Flames, Golden Knights, Kings, and Ducks are the teams that the Oilers will be directly competing with for a playoff spot, let's take a quick look at what they could be up to in the next few weeks.
The Flames have likely made their biggest splash already, acquiring Tyler Toffoli from Montreal. I could see them being in the market for some depth on defence though.
The LA Kings currently sit second in the division, which no one would have predicted at the start of the season. They will be buyers, to what extent is the question. Seravalli has connected them to Jakob Chychrun and if they miss on him, you would imagine they'd pivot to someone else to help their blueline. Sounds like they're more inclined to bring in players who can help for more than one season though.
The Vegas Golden Knights might need to get a goalie, but that is dependent on Robin Lehner's health. Other than that, I don't think they have the cap space to bring in anyone else. If anything, they may still have to move out salary.
The Anaheim Ducks will likely be sellers. Josh Manson, Hampus Lindholmlm, and Rickard Rakell are the big three names to keep an eye on. All three are pending UFA's. I do wonder if they really fell out of the race in the next few weeks if we start hearing about Getzlaf, but I really doubt that will happen. There were conversations about it at last year's deadline though.
The Canucks are likely out of the playoff picture and while the players on the team are apparently sick of the constant trade speculation, I don't think it's going anywhere. Rick Dhaliwal says that everyone except Pettersson, Hughes, and Demko is having their name thrown out there. They'll be fascinating to watch. I really wonder what kind of haul they'll get for Brock Boeser if he ends up moving.
Names to apparently watch from the San Jose Sharks: Noah Gregor and James Reimer.
QUICK NOTES
Friedman has thrown cold water on the idea of Rasmus Ristolainen being moved for now.

John Klingberg to Seattle? Friedman says it won't happen at the deadline, but he could be a good fit with the Kraken this summer.

Seravalli thinks that there's a decent chance Joe Pavelski stays in Dallas and signs an extension.

Seravalli has also added Red Wings forward Filip Zadina, the 6th overall pick in 2018, and Kasperi Kapanen of the Penguins to his trade bait list.

Jake Debrusk is red-hot right now and has some people wondering if maybe he'll stay in Boston. His trade request has not been pulled yet and it doesn't sound like his opinion on staying in Boston long-term has either. The Bruins will need to move him eventually but with where they sit in the standings and how well they're playing, it may need to wait until the summer.

Johnston says that Edmonton and Toronto might not get into the goaltending market.
For the best selection, deals and service around, look no further than Sherwood Ford. They are well-known for their "Giant Advantage," and have been located in Sherwood Park since 2011. Their customers are important to and they firmly believe that the car shopping process should be fun and easy. That's why Sherwood Ford is dedicated to making it quick and easy to find the car you want and the financing you need. Whether you prefer to shop online or in-store, Sherwood Ford will tailor the shopping process to you and their no-hassle pricing policy makes things easy. 
Visit SherwoodFord.ca to get started today.