Welcome Back
Photo credit:Marc DesRosiers-USA TODAY Sports
In the name of trying to return to some semblance of normalcy, it will be great to have fans back in Rogers Place when the Edmonton Oilers start the 2021-22 season. It'll be even better for the Oilers if Zack Kassian shows up along with them.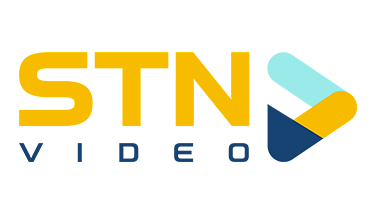 There are those who argue there's a connection between having revved up fans in the rink and seeing Kassian at his best — skating like a demon, walking a line bordering on mayhem and hacking the rubber into the net now and then. Maybe so, but I'm thinking being banged up with injuries had just as much to with what we saw, or didn't see, from
Kassian
as empty seats did last season.
The bottom line is
fans didn't see nearly enough
of the play from Kassian in 27 games last season that prompted Oilers' GM Ken Holland to ink the wild-eyed winger to a four-year contract with an AAV of $3.2 million. The 2-3-5 Kassian produced was a huge drop-off from the 15-19-34 he had in 59 games the season before.
Numbers aside, outside of some shifts alongside Ryan Nugent-Hopkins in the playoffs, Kassian seldom managed to move the needle and shift or create momentum in the top-six group of forwards in 2020-21 the way he had leading to his new deal. Like having fans clicking through the turnstiles again, a return to same – perhaps alongside RNH again – would be welcome.
GET IT GOING
Feb 27, 2019; Toronto, Ontario, CAN; Edmonton Oilers right wing Zack Kassian (44) warms up before playing against the Toronto Maple Leafs at Scotiabank Arena. The Maple Leafs beat the Oilers 6-2. Mandatory Credit: Tom Szczerbowski-USA TODAY Sports
Kassian, 30, back on the ice with a group of teammates today, is looking for a re-boot this season. He's been around the league long enough, 552 games, to know when he's on top of his game and when he's not. We've seen the many dimensions he brings when he's in the groove there's no doubt last season wasn't that.
"I think everyone, not only myself but everyone, is extremely excited to get back to get back to some normality here," Kassian told Oilers Now host Bob Stauffer today. "It sucked with no fans. You look at the NHL. You go to the rink, in the warm-ups you have people around the glass, the music is pumping, the glass is shaking, you can feel the energy in the building.
"To not have that was very odd. Obviously, at the end of the day, the puck drops and you try to play through it. You have to play through it because at the end of the day no one is coming with the white flag, putting fans in the building. This year, you can tell already there's an added excitement for the year, to get back to some normality, to get our fans back in the building.
"To go on the road and get the boos. That, to me, is hockey where you get the goosebumps, you get the adrenalin. It's fun to play in away barns, it's fun to play in home barns. Fans are a big, big, big part of hockey and there's no doubt we missed them. In saying that, we're very excited to get them back . . ."
THE BOTTOM LINE
To borrow from Kassian, big wingers who can skate, raise hell, impose their will and score a little are big, big, big. At his best, those traits have been Kassian's calling card. Coach Dave Tippett could use some of that in a group of right wingers that will include Jesse Puljujarvi, Kailer Yamamoto, and Josh Archibald.
Kassian has shown how impactful he can be when he's on, but we haven't seen enough of that consistently since the ink was done on that new contract. Tippett isn't going to gift Kassian a spot up top because of that deal, but if we see more of what got him that
$12.8 million package
in the first place, it makes plenty of sense.
Like going back to having fans in the building, let's give that a try, shall we?
Previously by Robin Brownlee
Recent articles from Robin Brownlee