Oilersnation Power Rankings: Week 10
And in Week 10 of the NHL, the Edmonton Oilers snapped their six-game losing streak! We can finally breathe and hope that the Oilers are past their seasonal slump and back to their red hot early season form.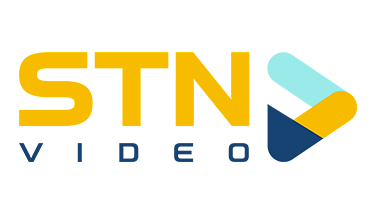 Here are my top three moments from this past week! As always, talk to me in the comments!
3- Depth!
In our six-game losing slump, there were a few things we needed to see from this team: more creativity, better goaltending and more from the bottom six. 
That's EXACTLY what we got from the Oilers in their game against the Blue Jackets, which was more than enough to snap that ugly losing streak. But let's focus on how the depth of the bottom six and other key players on the Oilers (who aren't McDavid and Draisaitl) helped propel this team to a much needed win. 
We saw Brendan Perlini score his first goal of the season and end his 22-game goalless drought! 
We also saw Derek Ryan end his 22-game goalless drought and score for the first time since October 16th!
Up next, we saw Warren Foegele and Jesse Puljujarvi (who have been playing alongside Connor McDavid on the top line) play a big part in the Oilers win against the Blue Jackets. 
Foegele snapped a 21-game goalless drought and The Bison King scored two power play goals and now has 10 goals and 13 assists on the season.
Now let's move onto the Oilers vs. Kraken: Foegele was blessed by the hockey gods twice on Saturday night and has scored in two straight games (five goals on the season as of now), with Evan Bouchard and Colton Sceviour getting on the slate, as well. Finally, this team found a way to ignite their depth and score goals…just what we needed!
Side note: Should we start a petition to put Evan Bouchard on PP1? The Bouch bomb would be LETHAL from the point, and you already know my answer! Talk to me in the comments please!
2- Little Yam Fry
Okay, so before his game against the Blue Jackets, Kailer Yamamoto did not have a single shot in the last 175 minutes played on the second line. The conversation in Oil Country lately has been, "does this guy deserve top six minutes? Is he a top six player?"
I'm sure Yamamoto has felt the pressure as he knows he hasn't been playing his best hockey. However, luckily for Yamo and his fans, we saw him play his best and most complete game of the season against the Seattle Kraken.
I'm not going to lie, I was nervous to read what the Twittersphere had to say about Yamo, but I was very pleased to see that most of the tweets passed the vibe check (that's what the kids are saying these days). 
Me, personally? I think that we need to see more from Yamo. We know he's capable of so much more than five goals and two assists in 29 games – especially when he's playing next to the league's leading goal scorer. However, with that being said, I wanted to give him some love this week and remain hopeful after his performance against the Kraken. Maybe Yamamoto has had a tough start to his season but will carry the momentum from his game against the Kraken into the next stretch of the season. If not, it's hard to imagine Yamo continuing to get more top six minutes.
What are your thoughts on Yamamoto? You know the drill! Comment below please!
1- Adversity
It's no secret that the NHL and multiple teams have been recently affected by Covid-19. This week, the Oilers have had many players and staff enter COVID-19 protocol. 
This is a massive amount of adversity for any team to deal with and after a six-game losing streak, players being put on Covid-19 protocols, travelling to the United States, etc. the Oilers found a way to battle and get the job done. In my opinion, that's a huge accomplishment.
I always say special teams find a way to overcome adversity. I think the Oilers have had a lot going on in these last few weeks and now that Covid-19 is unfortunately back in the mix, you really have to tip your hat to the players and coaching staff for getting the job done against Columbus and Seattle. 
We're finishing off Week 10 with back-to-back wins and here's to hoping everyone remains safe and healthy!
Happy Holidays and I hope Santa is good to you! 🙂