Weekly NHL Rumours – The Offseason Fun Begins
Photo credit:Darren Yamashita-USA TODAY Sports
The playoffs were an absolute blast but now that the Oilers' wild 2022 Stanley Cup Playoffs run is over, it's time to shift our attention to the offseason and bring back the weekly rumours blog!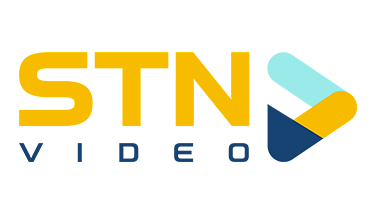 I'll get into some of the spicy storylines floating around the NHL, but first, Edmonton Oilers GM Ken Holland will have some very interesting decisions to make over the next 30 days. The phrase you will likely hear about a lot this summer is 'cap flexibility.' That is what the Oilers are searching for and in order to achieve it, there will have to be players moved off the roster.
The most likely piece to be moved is probably Tyson Barrie. Barrie is the only Oiler inside the top ten on Frank Seravalli's Trade Targets list. As Frank noted, it's not like the Oilers have a big problem with Barrie, they just need to move out salary and Barrie's $4.5 million cap hit would really help them fill out the rest of their roster.
They have @Evan Bouchard ready to handle top-four minutes and take over the top powerplay unit, so having Barrie on the third pairing at that cap hit just isn't a luxury the Oilers can afford. Jeff Marek and Elliotte Friedman have mentioned the Seattle Kraken as a possible landing spot. 
The Montreal Canadiens have also been mentioned as a team that could be interested and when you couple that with 630 CHED's Bob Stauffer tossing out the name @Josh Anderson, it certainly makes you wonder if these two would be solid trade partners this offseason.
The other Oilers on the list were @Jesse Puljujarvi and @Kailer Yamamoto. Frank says that one of them has very likely played their final game in an Oilers jersey. The organization apparently values Yamamoto more but they also recognize that he could get them the best return of the two.
Personally, I don't understand the urge to trade either of them. They're both young, under team control, and can help you right now at the NHL level. The Oilers should be open to signing both of them and bringing them back.
It's just really hard to imagine them winning a trade that involves sending @Jesse Puljujarvi the other way. Trading players when their value is at their lowest is how you go from @Jordan Eberle to @Ryan Strome to Ryan Spooner. Not a good idea.
Other names that could have played their final game for the Oilers include @Warren Foegele, @Zack Kassian, and of course, @Evander Kane.
Kevin Weekes reported that Kane's next contract will likely carry a $7 million AAV with the Oilers and an $8 million AAV with any other team. I would consider doing three years at $7 million if I was Holland, but that might even be a little rich for my blood. $6 million per season would be better but I doubt Kane would sign that. He'll chase the bag and that's totally understandable considering his current situation.
Other questions I've personally been asked a lot recently are: 
Will @Mike Smith retire?
Well, it certainly appears as though there's a chance. His end-of-season comments were a little off and Jason Gregor wrote about the possibility the other day. It would give the Oilers an extra $2.2 to spend this offseason but they would then need a new starting goaltender, which you could argue they need anyways.
Will @Duncan Keith retire?
I highly doubt it. Don't hold your breath.
Will Oscar Klefbom come back to the team?
*copy and paste the Duncan Keith answer*
I'll have some more in-depth takes on some of this in the coming weeks with a new YouTube series I'm starting. As for right now, here are a couple of interesting situations to keep an eye on around the NHL:
WHAT ARE THE BRUINS DOING?
Fluto Shinzawa of The Athletic floated out the possibility of the Boston Bruins trading David Pastrnak. Now, Elliotte Friedman has sort of thrown cold water on the situation with his reporting: 
Frank Seravalli also didn't have Pastrnak on his trade targets list, which should tell you something.
Still, it seems like there's a good chance that Patrice Bergeron won't be back, the team just fired a Head Coach that led them to six straight playoff appearances, and both Brad Marchand and Charlie McAvoy will miss significant time next season with injuries. The Bruins are not in a great spot right now.
If they were to sell Pastnrak to the highest bidder, it would make a lot of sense. He has one more year on a contract that carries a cap hit of $6.66 million and he's a consistent 35-40 goal scorer. Moving him would be a good way to kick start a rebuild.
THE FUTURE OF JOHNNY HOCKEY
Mar 7, 2022; Calgary, Alberta, CAN; Calgary Flames left wing Johnny Gaudreau (13) scores a goal against Edmonton Oilers goaltender Mikko Koskinen (19) during the third period at Scotiabank Saddledome.
Johnny Gaudreau is coming off an incredible season that saw him post 115 points over 82 games. Although as you probably remember, he disappeared in the Flame's second-round playoff series against the Oilers. That led to some speculation about his future and whether or not he had played his final game in a Flames jersey.
Well, it sounds like the Flames would love to have him back and are apparently putting the pedal to the floor in their attempt to keep the star forward in Alberta. 
Will it work? Well, only time will tell but Frank Seravalli reported that in order for Gaudreau to sign a deal before free agency, the Flames may need to offer the maximum eight-year term and give him an AAV close to $10 million. That's a lot.
If Gaudreau does become an unrestricted free agency there are reports that the New Jersey Devils would push hard for his services. The Philadelphia Flyers would likely be involved and Pierre LeBrun even reported that the Seattle Kraken could be a team to keep an eye on. They apparently plan on being very active in free agency.
It will be a wild summer and I plan on putting out one or two of these rumours blogs every week on the site to keep you up to date on what's going on around the league!
Recent articles from Tyler Yaremchuk