Off the Top of My Head
Photo credit:James Carey Lauder-USA TODAY Sports
Jay Woodcroft is 5-0-0 since taking over the Edmonton Oilers' bench from Dave Tippett after a
4-2 win over the Winnipeg Jets
Saturday and @Connor McDavid has 10 points during that stretch. Coincidence? I think not, but there's more to what we're seeing than McDavid back in high gear.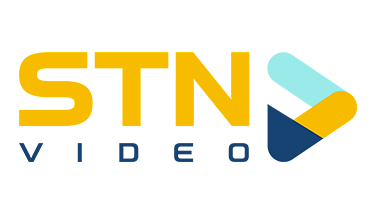 McDavid isn't the only player who has looked more on top of his game since Woodcroft took the wheel. He had a goal and two assists, six shots and all kinds of jump – at both ends of the rink — against the Jets. McDavid set up goals by
Zack Hyman
and
Kailer Yamamoto
for a 2-0 lead, then made it 3-0 when he buried a
sweet feed
from @Leon Draisaitl. McDavid was equally good defensively, as was Draisaitl. That's right.
"It's contagious," Woodcroft said. "When some of the best hockey players in the world are working their way back into their own end with a type of relentlessness and attention to detail, I think the rest of the team follows suit."
"Just connected," McDavid said of another mostly sound two-way effort by the Oilers for the first 50 minutes. "I thought we had five guys all over the ice. You know, having layers everywhere, making it hard for them to come through us."
WORK IN PROGRESS
The Oilers weren't perfect. The shorthanded goal they gave up to @Adam Lowry to make it 3-1 on one of two breakaways they allowed on the power play added some unnecessary drama, but they did limit the Jets to 24 shots. @Mikko Koskinen, 5-0-1 in his last six starts, did the rest.
"They got a bit of momentum the last eight or nine minutes of the game, but our team didn't flinch," Woodcroft said. "Everyone was calm, they were saying the right things on the bench and we found a way to come out of a tough building with two points, which is the most important thing."
Maybe I'm reading too much into these first five games under Woodcroft, but this group of players looks more confident and composed. McDavid and Draisaitl look rejuvenated. Winning will do that — just as losing streaks will send things the other way. We'll see more soon enough.
The Minnesota Wild come calling tonight, then its on the road for five straight, including Tampa Bay, Florida and Carolina in three games that will tell us more about how these Oilers stack up.
CHANGE HAS COME
They were held off the scoresheet Saturday, but I like what we've seen from @Derek Ryan, @Ryan Nugent-Hopkins and @Warren Foegele since Woodcroft put them together in a 3-1 win over the New York Islanders Feb. 11. That's especially true when it comes to Ryan, who moved to right wing, and regarding the big picture with how Woodcroft is utilizing his line-up.
Ryan, 35, a former Alberta Golden Bear, is a utility player at this point in
his career
, but he's one of those handy guys who can pick up the slack here and there. He's responded after being given an opportunity by Woodcroft. Going into the game against the Jets, Ryan had played 13:37, 14:09, 13:14 and 15:13. He tallied 1-3-4 in those games. Ryan had 3-3-6 in 40 games under Dave Tippett this season and played more than 13 minutes just seven times.
"It was just hard earlier in the year when you're not playing much, you're sitting on the bench and it's pretty hard when you're sitting there for 15, 20 minutes and you're expected to go out there and contribute,"
Ryan said
. "I don't know, older legs, maybe it's just me, but it's hard. Those legs get stagnant, and you don't have the confidence to try to make a play. When the puck's going in, or you're making plays and the line is scoring, that confidence kind of snowballs and helps with the game as well."
What's happening with Ryan speaks to player deployment, which is something Tippett was criticized for because he too often leaned on McDavid and Draisaitl. It was sometimes out of need and sometimes out of choice, but it didn't lead to nearly enough positive results. It's difficult to keep the marquee guys fresh and the depth players ready like that.
"I don't know about you guys, but I don't feel the game of hockey you can win the Stanley Cup with two guys," Ryan said. "That's the beautiful thing about hockey. You can't have just the best player and win. You have to have the best team. I feel guys have created some confidence, gotten more opportunity. Those guys are amazing, we can speak to that all day, but we need to be there to support them and we also need the opportunity to do so."
WHILE I'M AT IT
May 3, 2021; Vancouver, British Columbia, CAN; Edmonton Oilers forward Jesse Puljujarvi (13) celebrates his goal against the Vancouver Canucks in the first period at Rogers Arena. Mandatory Credit: Bob Frid-USA TODAY Sports
Making up for the
loss of Zack Kassian
, out for at least another four weeks with a broken jaw, is one thing. Filling the
void left by Jesse Puljujarvi
, expected to be out about a month with a lower body injury suffered against Anaheim, is quite another.
Puljujarvi, 23, had two goals and an assist in the last four games, including one to put the Oilers
ahead 3-
2 against the Ducks. With
12-16-28
, Puljujarvi sits fifth in team scoring despite a stretch of nine games without a point.
"Next man up"
is the mantra Woodcroft is going with right now, but that's easier said than done for such a long stretch. We'll see how it plays out.
AND . . .
In the trivial pursuit category, Dave Manson, who played with the Oilers and returned as an assistant with Woodcroft, and Edmonton police chief Dale McFee spent three seasons as teammates with the Prince Albert Raiders.
Manson
played 1983-84 to 1985-86 with the Raiders
. McFee
spent 1982-83 to 1985-86. Edmonton's top cop was tough and talented.
Actually, there are lots of connections between the Oilers and the 1980's teams in PA. Todd Nelson played with Manson and McFee in 1985-86. First-round flop
Kim Issel
, drafted 21
st
overall in 1986, played on that team.
Emanuel Viveiros
was drafted 106
th
overall by the Oilers from PA in 1984. He never played here but returned as an assistant coach in 2018.
Previously by Robin Brownlee
Recent articles from Robin Brownlee